Domestic violence in Colorado Springs and throughout El Paso County often involves acts or threatened acts of violence. However, this sentence enhancer can apply to any crime if the defendant and victim are or were in an intimate relationship. Domestic violence itself is not a crime in Colorado Springs, Monument, and Manitou Springs, but rather an aggravator that increases consequences. Even crimes committed against a victim's family, property, or pets can include a DV enhancement. If you or someone you know has been accused of an offense like this, contacting the best Colorado Springs domestic violence lawyer right away is essential.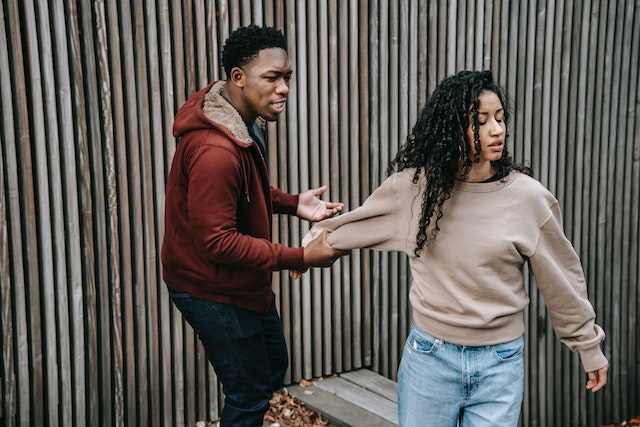 Colorado Springs Domestic Violence
What Defines an Intimate relationship in colorado springs?
An intimate relationship in El Paso, Pueblo, end Teller County is one with romantic history or shared parental status. Relationships that apply include:
a spouse,
ex,
girlfriend or boyfriend,
or co-parent
(2) "Intimate relationship" means a relationship between spouses, former spouses, past or present unmarried couples, or persons who are both the parents of the same child regardless of whether the persons have been married or have lived together at any time.

CRS 18-6-800.3
If the crime you're accused of committing is against one of the above, a domestic violence enhancement will apply. While a sexual relationship is often an indication of an intimate relationship, it isn't a requirement to qualify as such. Typically, a crime where the victim is a friend, co-worker, or roommate (platonic relationships) will not include the DV sentence enhancer. The best Colorado Springs domestic violence lawyer can explain in more detail how an intimate relationship applies to your unique case.
Mandatory Arrests and Protection orders in colorado
The state of Colorado is a mandatory arrest state. Police in Colorado Springs and Falcon have to take someone into custody who they have reason to believe committed a crime against a current or former intimate partner. Even in situations where the victim withdraws their allegations or doesn't want to press charges, an arrest will take place.
Further complicating matters, a protection order is taken out against defendants that often eliminates their ability to communicate with the alleged victim, both in-person and electronically. In some cases, a person isn't even permitted to return home, potentially creating issues with child care / supervision, work, and other day-to-day responsibilities.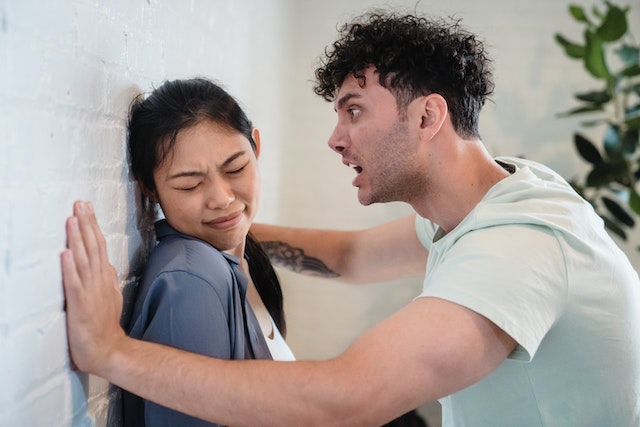 Common DV Related Charges in El Paso County
While any crime or municipal code violation committed against a current or prior romantic partner can include a domestic violence enhancement, some occur more often than others. As experienced Colorado Springs defense attorneys, we often see the following DV-related charges:
Harassment – CRS 18-9-111,
Criminal Mischief – CRS 18-4-501,
Assault – CRS 18-3-202,
Obstruction of Telephone Service – CRS 18-9-306.5,
Violation of a Protective Order – CRS 18-6-803.5
While the term domestic violence certainly signifies the use of physical force, the reality is DV crimes can be void of physical violence, and instead include:
emotional abuse,
technological abuse (via text, email, DM, etc),
financial abuse,
or sexual abuse
(1) "Domestic violence" means an act or threatened act of violence upon a person with whom the actor is or has been involved in an intimate relationship.  "Domestic violence" also includes any other crime against a person, or against property, including an animal, or any municipal ordinance violation against a person, or against property, including an animal, when used as a method of coercion, control, punishment, intimidation, or revenge directed against a person with whom the actor is or has been involved in an intimate relationship.

CRS 18-6-800.3
Another element to Colorado Springs domestic violence is that the actions taken were a method of coercion, control, punishment, intimidation, or revenge. This creates for a wide-range of motivation for a crime against a significant other or ex. The best Colorado Springs domestic violence lawyer by your side is crucial in these situations.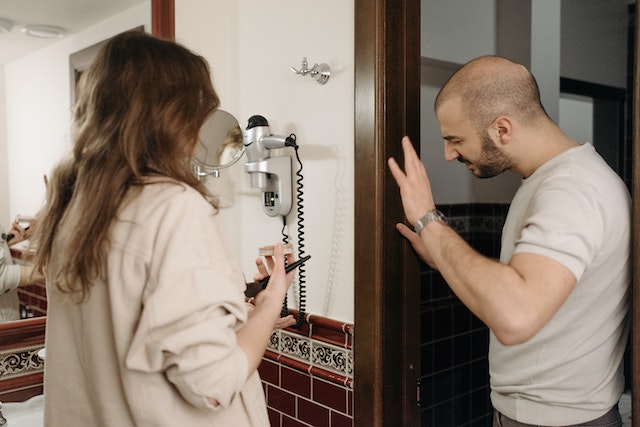 Penalties for Domestic Violence in Colorado Springs
The penalties for domestic violence in Colorado Springs, Fountain, and Fort Carson are in addition to the underlying crime. For example, if you're facing a misdemeanor charge, possible jail time, fines, and DV evaluation / treatment could be included in your sentence. Judges can also extend the protection order that was in place while your case was pending.
A felony domestic violence charge can mean a state prison sentence alongside fines and treatment if convicted. Other complications and ramifications include:
limited job opportunities,
maintaining or obtaining professional licenses,
child custody,
firearm rights,
and deportation for non-citizens
Additionally, in many cases a domestic violence conviction is not sealable unless it was a municipal court case. This means DV cases in county court will remain on a defendant's record permanently, unless the case is dismissed or the defendant is found not guilty at trial.
Colorado Springs' Best Domestic Violence Lawyer
When searching for a Colorado Springs domestic violence lawyer, defendants should be certain their attorney has the best possible outcome in mind. Sawyer Legal Group is that law firm. Whether you've been accused of assault, harassment, or violating a protection order, our criminal defense attorneys are prepared for your unique case. Our decades of combined experience and case results speak for themselves.
Relationships can be complicated and an argument can get out of hand quickly. Perhaps you were acting in self-defense, the incident was an accident, or the victim is accusing you of something in order to gain leverage. Contact our office today to schedule a free consultation and talk through your case with one of our attorneys. We offer same-day jail visits, affordable fees, and flexible payment plans for defendants in Colorado Springs, Pueblo, and throughout southern Colorado. Your future and reputation are worth protecting.
Don't talk to police about domestic violence charges – talk to us. 719-377-3544